Podcast: Play in new window | Download
New device removes nearly all salt from water using solar power
Engineers from Monash University in Australia have developed a new, nanoscale method for removing salt from water using the power of sunlight. The new approach is based on conventional methods of evaporating water and leaving salt behind. The novel method, however, is more adept at dealing with the salt crystals left behind that would otherwise clog the system. A thin cotton thread carries water to the evaporative disc where the pure water is trapped while the salt is pushed out toward the edges. The new device is able to purify 6-8L of clean water per square meter of surface area each day, and the engineers are currently looking into scaling up the production rate.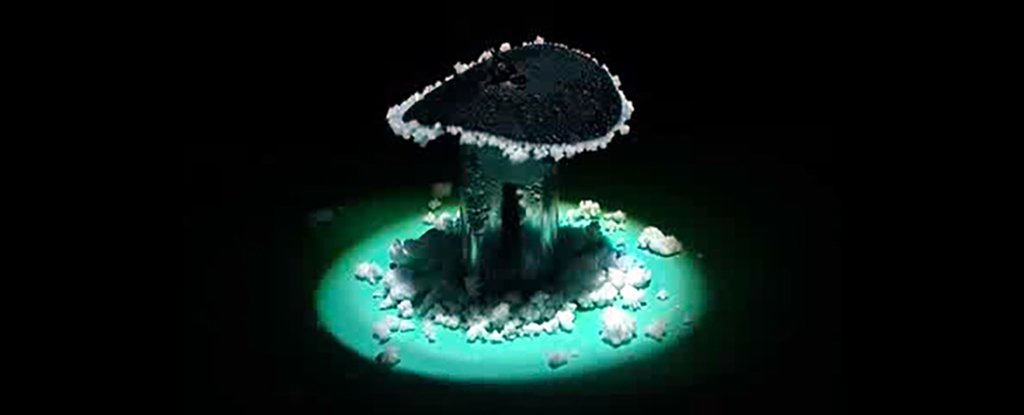 Read More at Science Alert

A new quantum microphone can measure particles of sound
Physicists at Stanford have developed what they're calling a "quantum microphone". The device is sensitive enough to measure individual particles of sound, called phonons. A phonon is analogous to a photon in that a photon is the quantized carrier of light energy, whereas a phonon is the quantized carrier of vibrational energy. Phonon states are very very small, which is why they've been so difficult to detect. The quantum microphone is hyper sensitive and is able to detect phonon energy levels in distinct peaks, called "Fock" states, i.e. Fock 0, 1, 2, etc. based on the number of phonons it generates. Mastering the ability to precisely generate and detect phonons could pave the way for new kinds of quantum devices that can store and retrieve information encoded as particles of sound, or even convert seamlessly between optical and mechanical signals.
Read More at futurity.org

A new device that channels heat into light boosts solar panel efficiency by 80%
The average commercial solar panel is currently only about 11-20% efficient, but a new device could increase that to upwards of 80%. Current solar panels are inefficient because most of the sun's energy is lost as heat. The new design uses carbon nanotubes to recapture the thermal photons of infrared radiation, i.e. the heat energy lost. The device then reemits that energy as light energy that can be captured again and recycled into electricity. The next step is to test whether all of this light captured and recaptured can successfully be collected in photovoltaic cells and converted to electricity.Read More at Science Alert

A VR illusion that makes you feel like you have the body of a spider
A group of researchers at the University of Duisburg-Essen in Germany is using virtual reality to test the limits of body ownership. While it's not hard to see how virtual human body parts can be recreated and adopted in a VR simulation, it's a stretch to expect a person to adopt the body of a spider or tiger. The results, however, surprisingly reveal that humans are good at adopting alien forms. By mapping participants bodies to the bodies of bats, spiders, and tigers, they were able to trigger a very real illusion that the participants "owned" the body of the animal. The illusion was even more convincing in certain scenarios, such as flying: The bat body felt even more real than a flying humanoid body. This has obvious implications for the future of VR gaming, but also education and mostly likely and concerningly… pornography.Read More at MIT Technology Review