Podcast: Play in new window | Download
The first evidence of a planet-wide groundwater system on Mars
Although the Red Planet may appear to be a giant dustbowl today, scientific models have indicated that it was once brimming with massive amounts of water. This week, scientists have found evidence to support that claim. The European Space Agency used a trio of cameras to explore two dozen craters in Mars' northern hemisphere. Within the craters, the team saw formations that indicate "pools and flows of water that changed and receded over time." They were then able to estimate historic water levels and they found that their estimates match up against the shorelines of oceans that some scientists believed to have existed on Mars 3-4 billions years ago. Upon hearing this, Elon Musk must have thought, "Damn. a nice beach or two would've been perfect to attract tourists."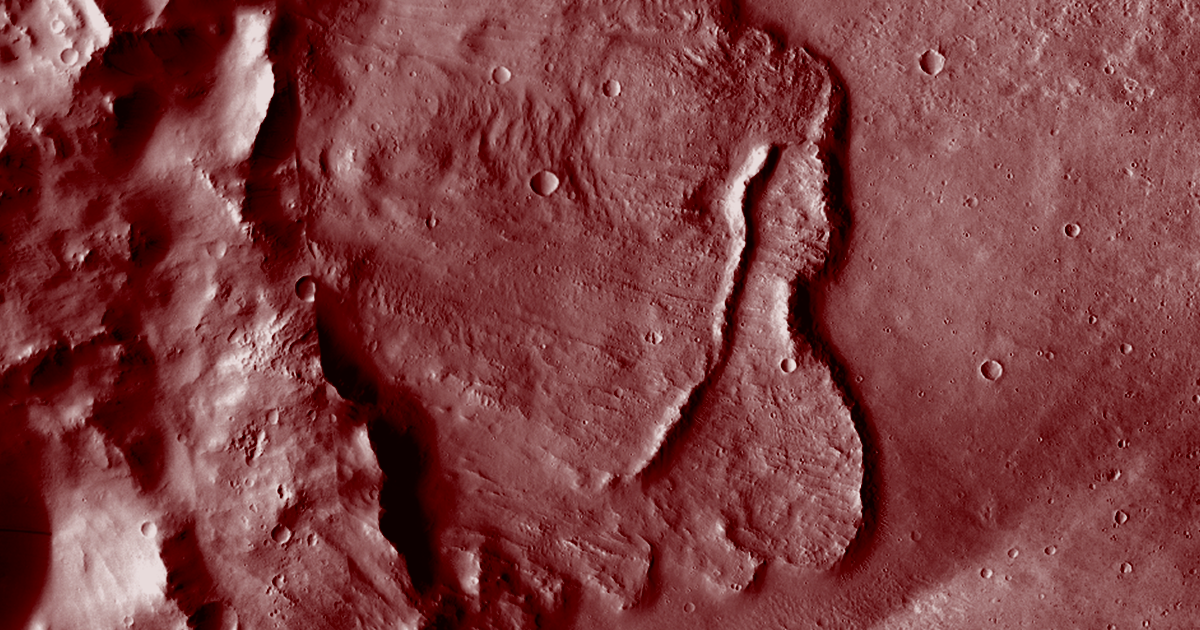 Read More at Futurism

FedEx deploys an autonomous delivery robot
Last Wednesday, FedEx unveiled a completely autonomous robot that is designed to make on-demand, hyperlocal deliveries. The robot, dubbed SameDay Bot, looks like a large, square shipping box propped on four wheels, with two smaller wheels in front that can lift itself over curbs, as its intended to travel along sidewalks and along roadsides. The robot employs multiple cameras and laser light technology to avoid pedestrians and obstacles and to obey the rules of the road. FedEx is working with Lowe's, Pizza Hut, Walgreens, Walmart and other retailers to deploy the first iteration of the robot this summer. And it's only a matter of time before we see heartwrenching footage of SameDay Bot getting mugged.
Read More at Tech Xplore

The first commercial spaceship to ever dock with the ISS
After launching early Saturday morning, SpaceX's Crew Dragon managed to dock itself to the ISS early on Sunday morning. The astronauts aboard the ISS were only greeted by the sole passenger, a mannequin dummy "Ripley", who was outfitted with sensors to measure for human passenger viability. This was a historic docking for the Crew Dragon mission as the docking took place completely autonomously, without astronaut assistance. The Crew Dragon will hang out at the ISS for 5 days before crashing back to the Atlantic later this week. SpaceX intends to send a crewed mission to the ISS as soon as July, provided Ripley doesn't return to Earth with something living in her chest.
Read More at Futurism

And in dystopian future news, China has reportedly blocked people from buying plane and/or train tickets over 23 million times in 2018, due to those passengers having low social credit. The Chinese government has policies in place to watch their citizens and discredit them for bad behavior – including the likes of tax evasion, scams, or even taking up extra seats on trains. By 2020, China aims to have a file on every citizen that is backed by fingerprints and biometrics, and includes data collected on their behavior. This has me concerned that I might also have been flagged by Chinese intelligence, for eating peanut butter straight from the jar this morning.Read More at The Verge