SpaceX is developing a radical new way to cool it's heavy-metal rocket ship
Elon Musk's SpaceX thinks they have come up with a radical new way to keep its Mars-bound Starship from burning up in Earth's and Mar's atmospheres. To shield the 180 foot tall shuttle from extreme heat, SpaceX may attempt to engineer the shuttle to secrete a cooling fluid through its exterior through tiny pores, akin to how we sweat to cool down. Until today, space shuttles that NASA had launched used ceramic tiles to protect itself from the 2700 degree F heat that is incurred when blasting through the atmosphere at 19,000mph. The plan would be to have a double-walled shell with a thin gap between the layers that water or fuel could flow through. The outer wall would have micro-perforations that the liquid could then flow out of to the exterior of the craft. It may or may not be comforting to the nervous first passengers aboard, that the space shuttle is sweating more than they are.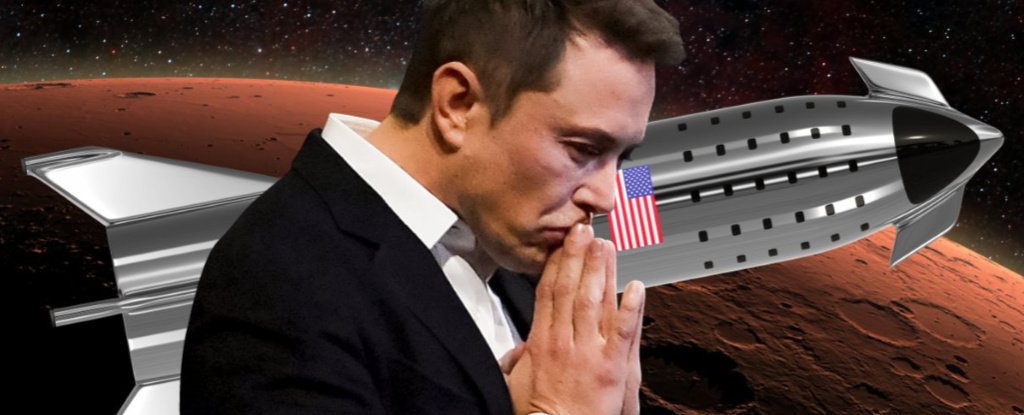 Read More at Science Alert

A 2-yr study of Universal Basic Income quells one of the most common worries
Universal Basic Income has been discussed as an option for the robots take all of our jobs, i.e. when there is little to no work to be done, how do humans get paid to purchase the things we want and need? One of the major concerns in kicking off such a program, however, is that people will become lazy altogether and work will not get done in the meantime. A 2-year study in Finland quells that fear by showing that a randomly selected a group of people who received income, about $635 USD, from the government worked, on average, no less than their counterparts in a control group. The only difference noticed between the groups were that those in the test group experienced fewer problems with stress, health, and attention. "It's time to switch roles now, right?" screamed participants in the control group.Read More at Science Alert

Scientists call for a ban on AI-controlled attack drones
While many of us picture an AI-apocalypse rife with T-1000s executing humans across a dark, fiery landscape, they fail to see that real AI-controlled executions are much more imminent. That is, military drones that are currently controlled by human operators, could be outfitted with AI in the very near future. Experts who convened at the American Association for the Advancement of Science last week, are calling for a ban on all AI-controlled weapons, claiming that AI should not be calling the shots when it comes to taking or sparing human lives. While AI weapons do not exist – that we know of – today, AI is beginning to creep in, as the military has aircraft that take off and land on their own, and robot sentries that identify movement autonomously. Meanwhile, I still have trust issues when it comes to Siri setting an alarm clock for me.
Read More at BBC

China is building a Solar power station in spce
China's Academy of Space Technology is developing an orbital power plant that will collect solar energy in space and beam it back down to Earth. The biggest advantage of the plant is that its photovoltaic array would never be obfuscated by terrestrial weather. The most obvious question, however, is "how do they plan on getting the energy down to Earth?" The scientists are still getting that sorted out, but early plans are to beam energy to a facility on Earth through a concentrated laser or microwave. Currently they have plans to launch a test facility in 2025, and if all goes according to plan, launch more advanced facilities by 2050. I think I've seen this Bond movie already – Pierce Brosnan took out Icarus, a giant sun-powered laser… Good flick.
Read More at Futurism