The Mars rover, Curiosity, has new tricks up its sleeve
Curiosity has been on Mars and away from human contact since August of 2012, but that doesn't meant that we can't teach it new tricks. Scientists have realized that they can use Curiosity's existing sensitive accelerometers to measure the acceleration due to gravity – after correcting for Martian tilt, elevation, and temperature. In turn, this allows the scientists to measure the density of the rock beneath Curiosity, and having this information allows them to make inferences about how features of the Martian surface actually formed.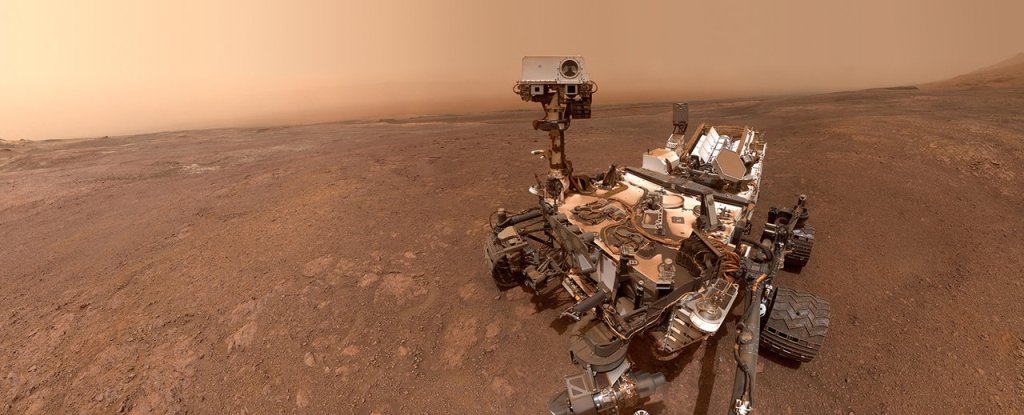 Read More at Science Alert

A new material as strong as titanium, but lighter
Many of humanities prized possessions are made out of titanium – jet wings, missiles, golf clubs. Now engineers at the University of Pennsylvania have constructed a sheet of nickel that is four or five times lighter than titanium, but with the same strength. The new material is porous, with air gaps of about 100 nickel atoms across, similar to natural and lightweight materials like bone and wood. This is not the first material to best titanium, but it is the first that can likely be made at scale – using a innovative process that evaporates air bubbles throughout the material as it hardens. Even more intriguing, the scientists say, is that one day the pores could be filled with living organisms or energy-storing materials.
Read More at phys.org

Spaceflight associated with adverse changes in the brain
The journal JAMA Neurology reported last week that they've found spaceflight associated with a redistribution of brain fluids, and changes in brain white matter. They studied pre and post flight MRI scans of 15 astronauts taken in the last decade, of which half were short space shuttle missions and half were long-duration stays on the ISS. White matter, the material that connects and coats brain cells, changed more rapidly than we typically see in the same period during healthy aging. It's important to continue this research, particularly as commercial spaceflight by SpaceX and Boeing draw nearer.Read More at JAMA Neurology

Amazon using self-driving trucks
Although Amazon drones have been hot in the news, little has been said about their trucking operation. Amazon trucks have been spotted on the I-10 sporting the logo of the driverless truck company, Embark. When CNBC asked Amazon, a spokesperson replied, "We think successful over-the-road autonomy will create safer roadways and a better work environment for drivers on long-haul runs." While Embark driverless technology has been used by long-haul operations before, Amazon certainly stands to become one of their larger customers – pushing many more driverless automobiles onto the roads. Read More at CNBC News